Miami University, Highwire 2018 
Client:
Interface, The World's Largest Manufacturer of Modular Carpet Tile 
Contributors:
Caroline Spartis (Marketing), Kelly Janasek (Marketing), Madeline Flynn (Marketing), Mary-Madeleine Caumeil (Marketing), Madyson Barrett (Marketing), Clara Yang (Graphic Design), Brianna Burke (Marketing/Graphic Design), & Madison Baker (Interior Design).
- Own the voice of the carpeting industry 
- Activate compelling messaging 
- Be a thought leader in the industry 
- Create opportunities within the industry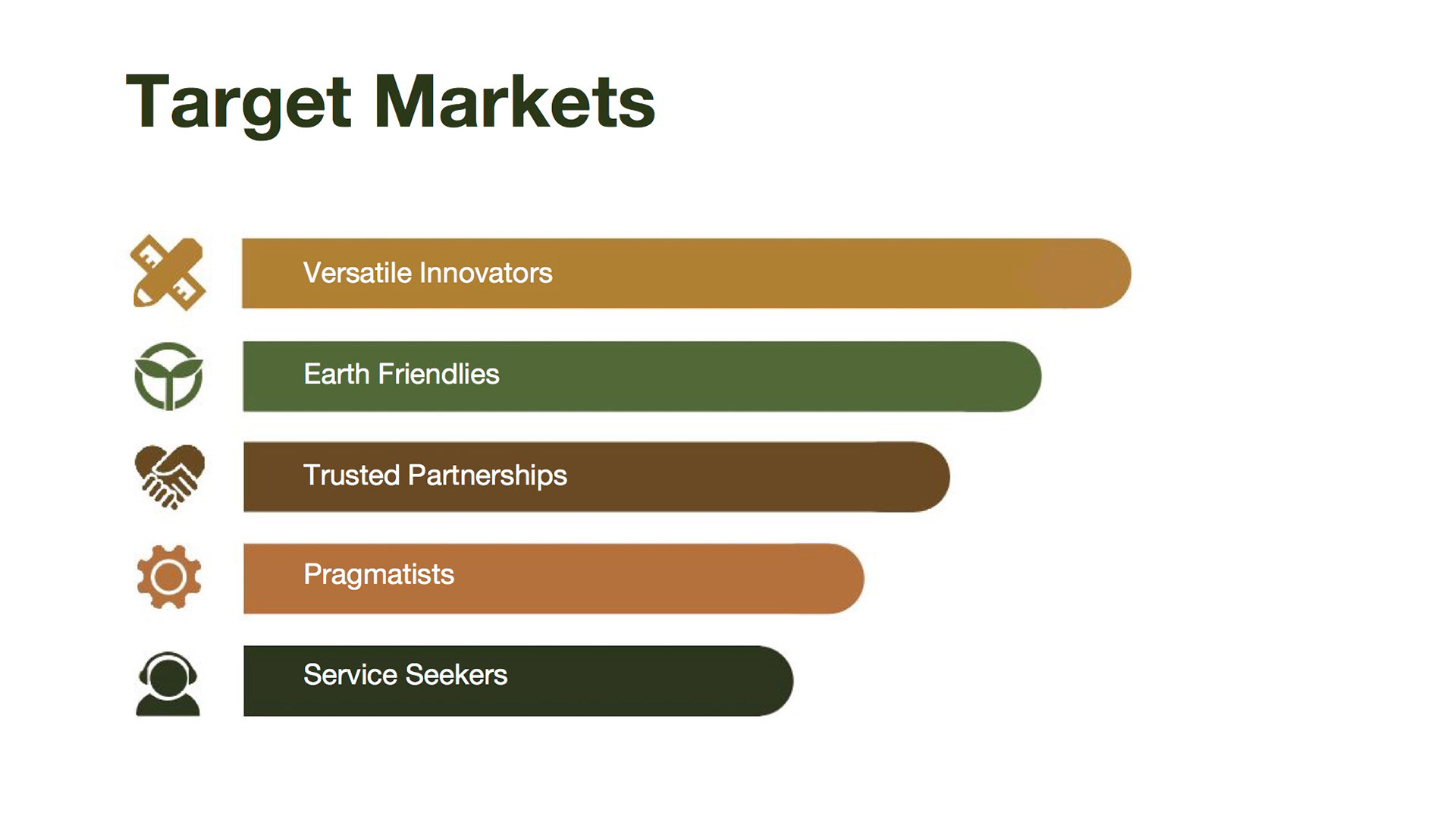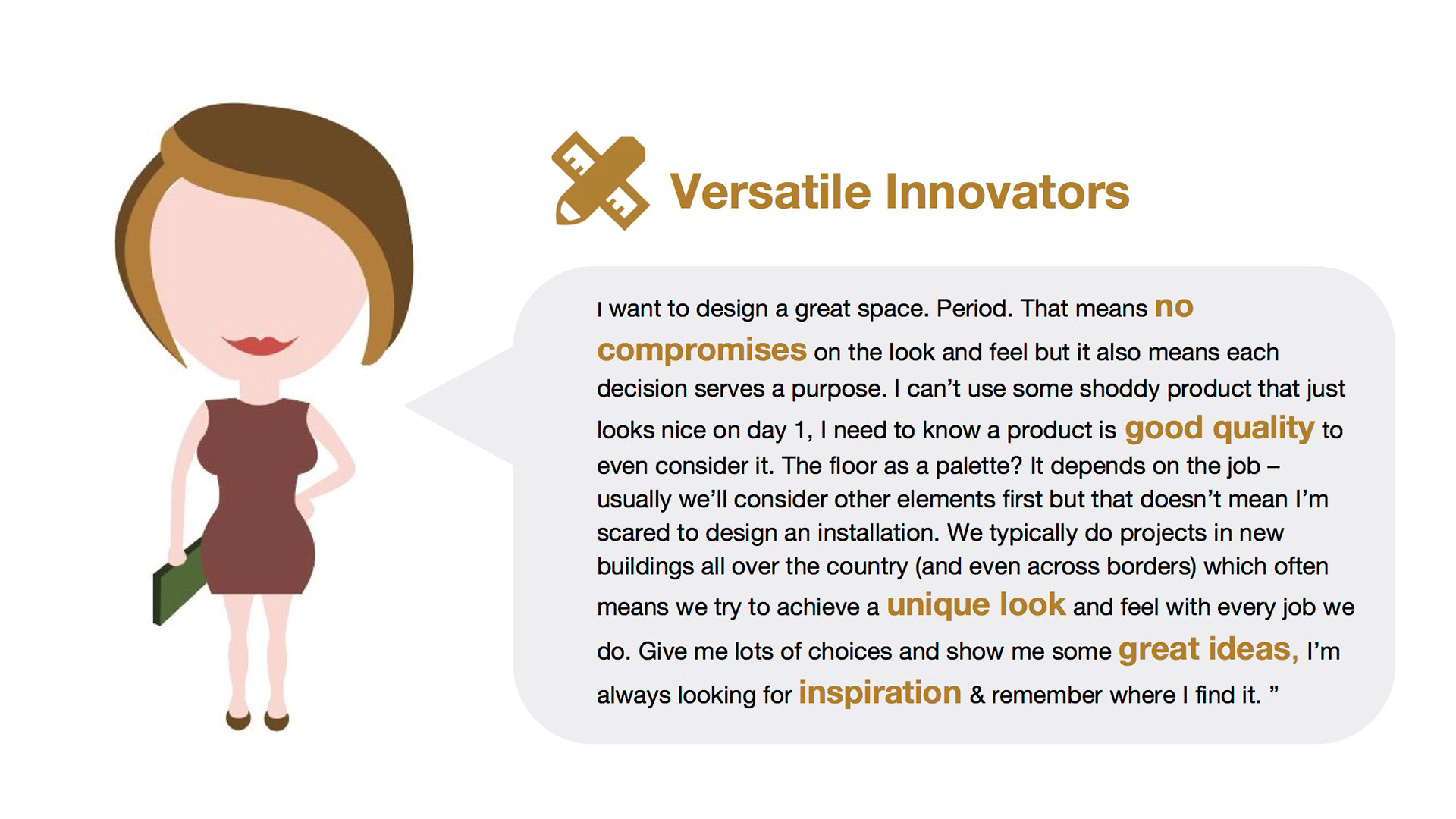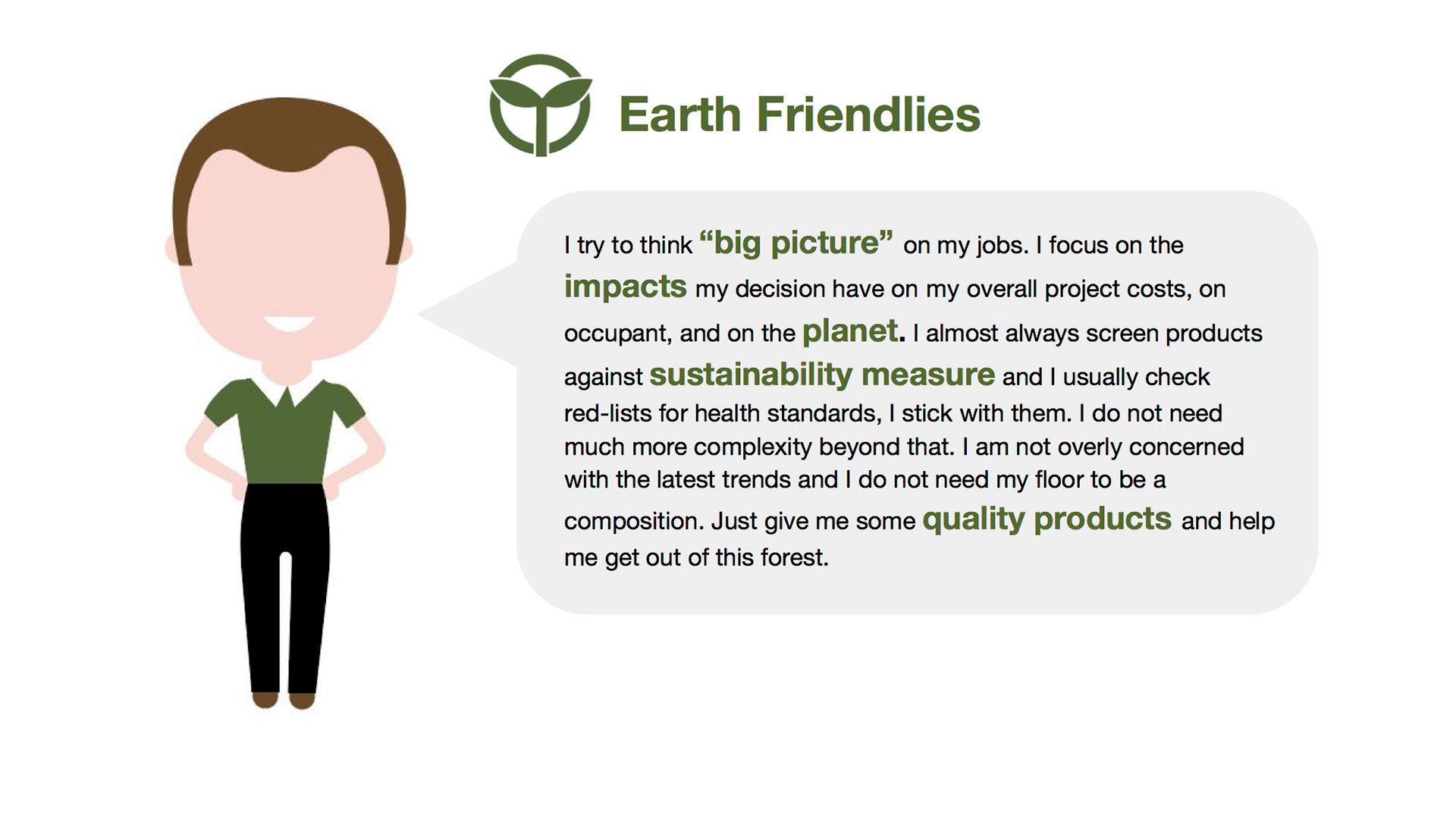 SOLUTION: "Rooted Design"
We believe by "owning" biophilic design as Interface's own, you will both win Versatile Innovators and Earth Friendlies...by making them more connected to the natural world around them.
And that's where "Rooted Design" comes in. Stemming from the innate connection humans have to the natural world, "Rooted Design" brings us back to the roots that have been lost in the spaces we live and work in today
"Rooted Design" is bringing life to a space; knocking down its walls and bringing in all the benefits of the natural world. Growing and evolving with the consumer's needs, Interface provides designers with the power to design spaces that inspire productivity, creativity, positivity, and of course sustainability. "Rooted Design" is the foundation, and without these roots, a space will wilt. 
Rooted Design is the new way Interface will talk about and show any of their products inspired by nature. Rather than saying "biophilic", a term known by everyone in the industry, "Rooted" will be the fresh and innovative way Interface shows they are at the forefront of this idea. ​​​​​​​
When developing the brand, we created a logo with a complimentary mark to be used in smaller contexts when the full logo would not translate as well. This mark can be used as a "stamp" within Interface's swatch books to denote products that are "Rooted". Because this brand focuses on being natural, we selected only earthy tones that reflected that (seen below).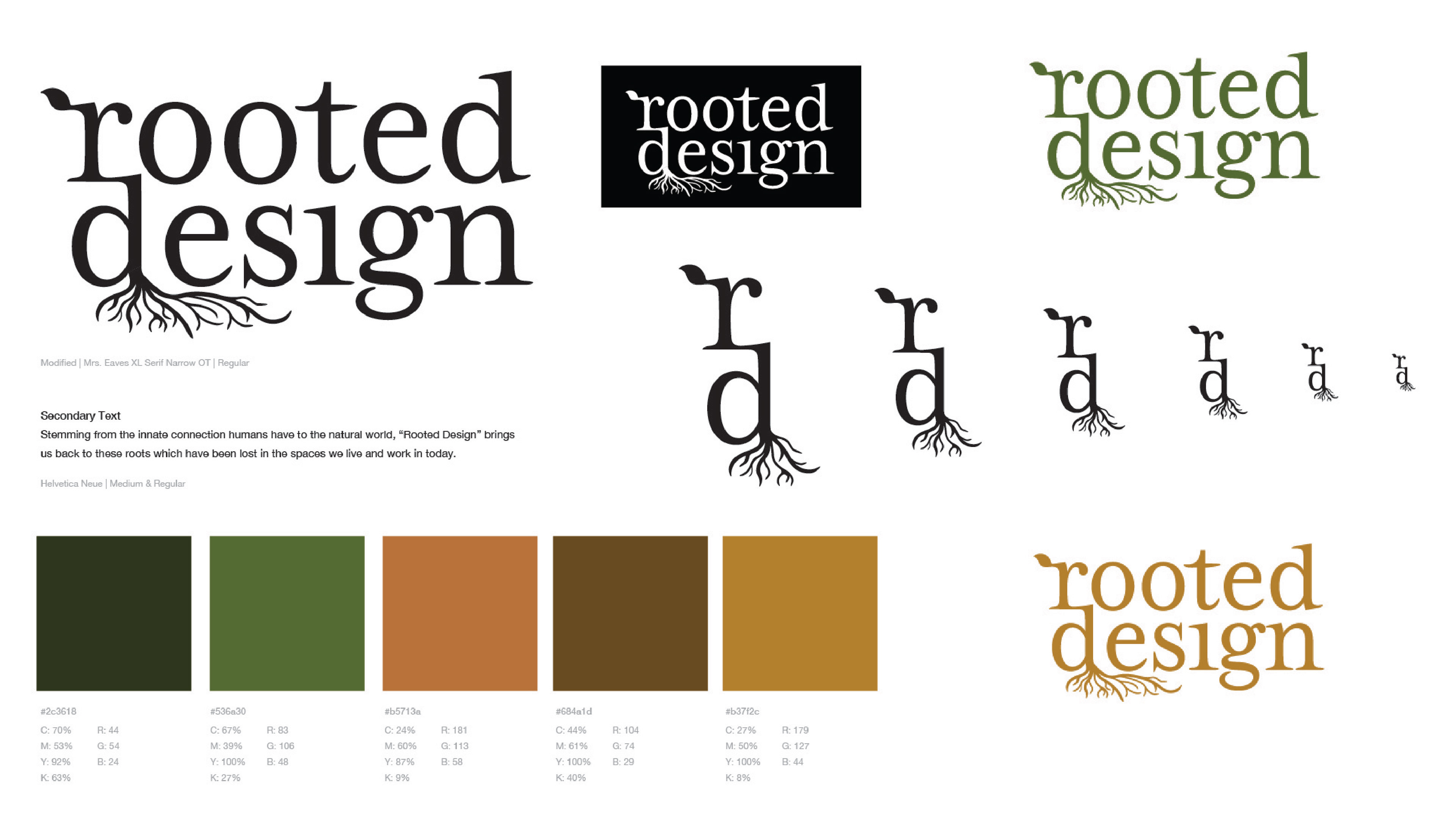 Above are the Brand Guidelines we created for the "Rooted Design" logo.
Pre NeoCon 2018:

Creating Intrigue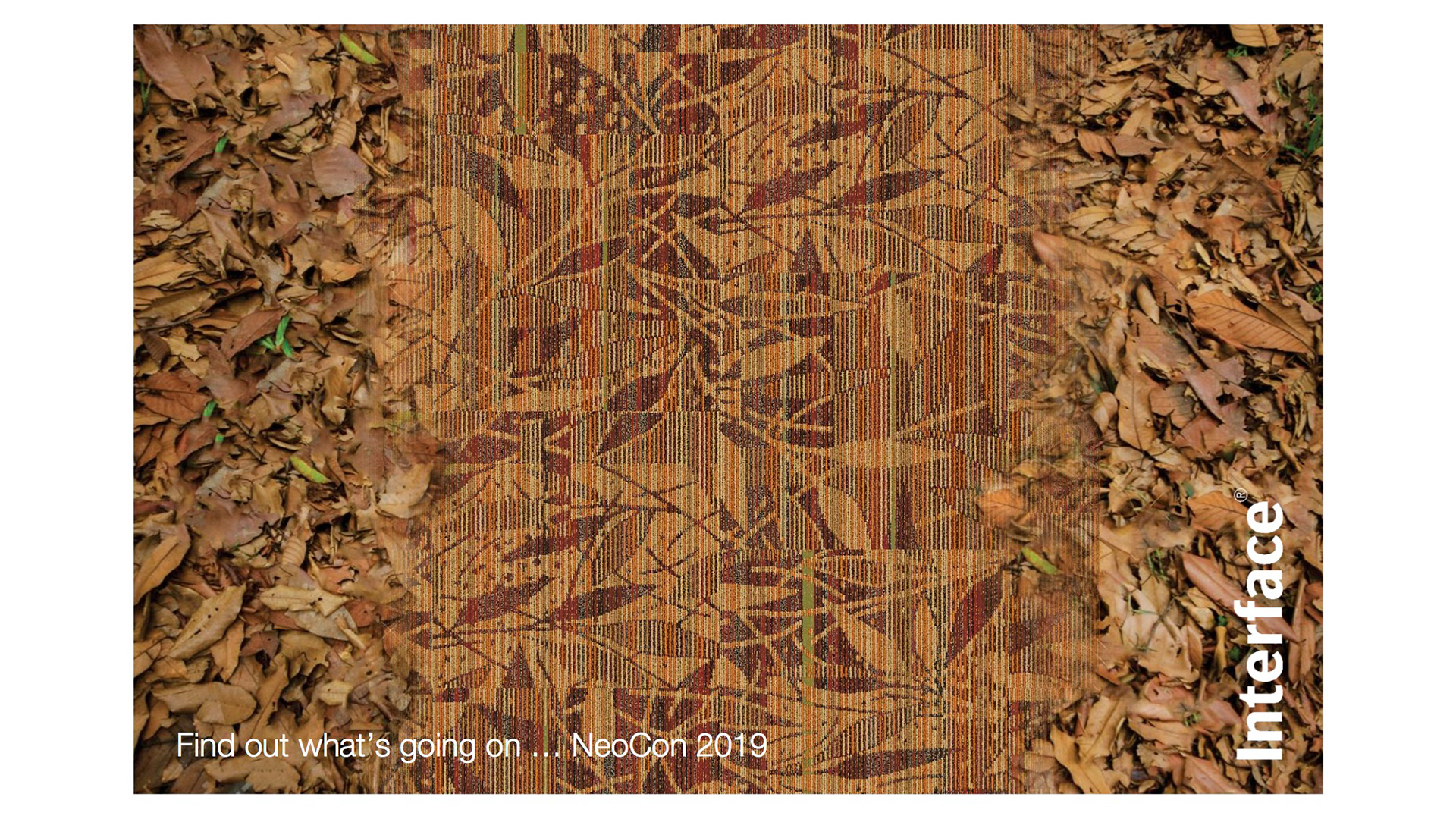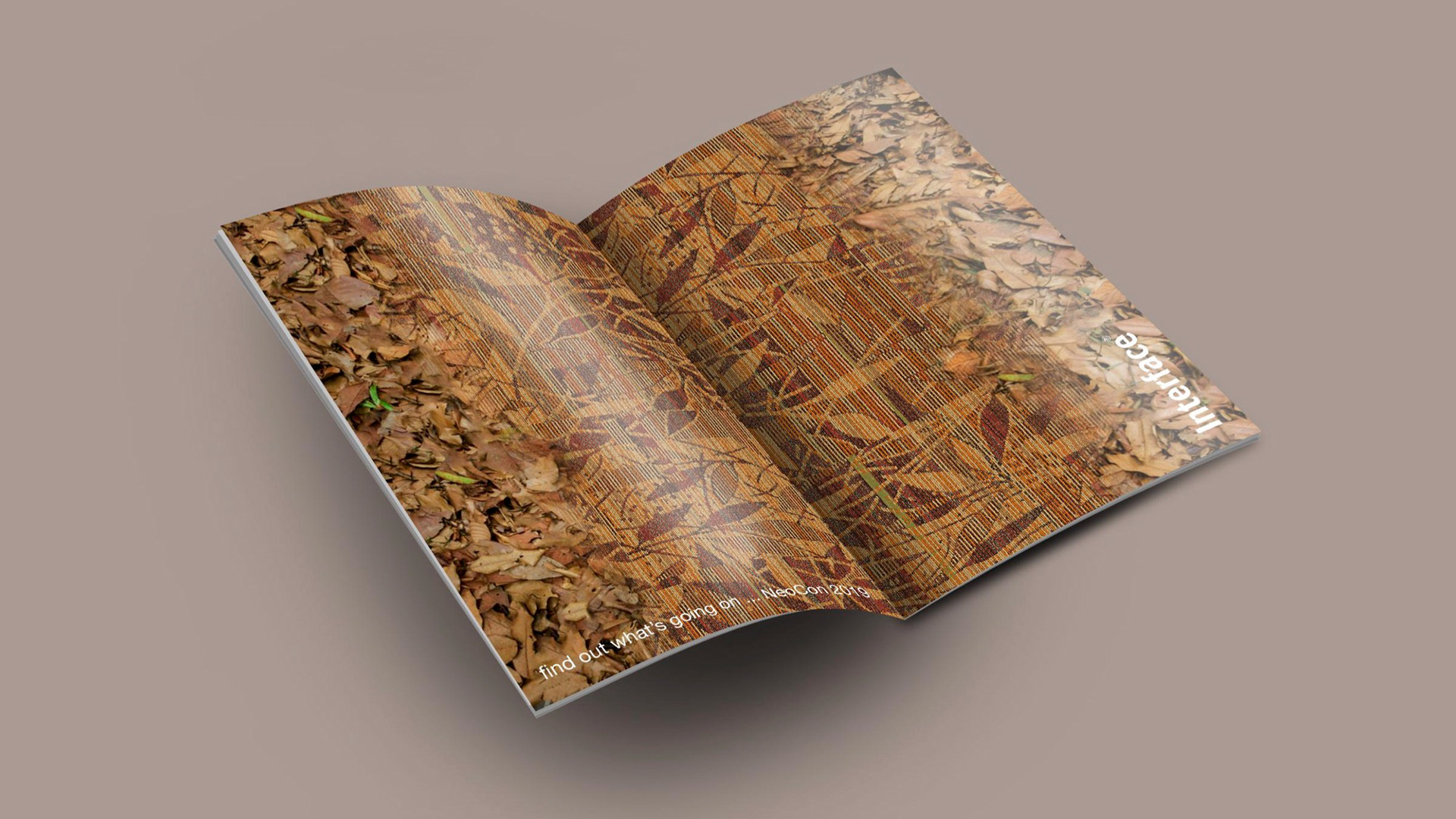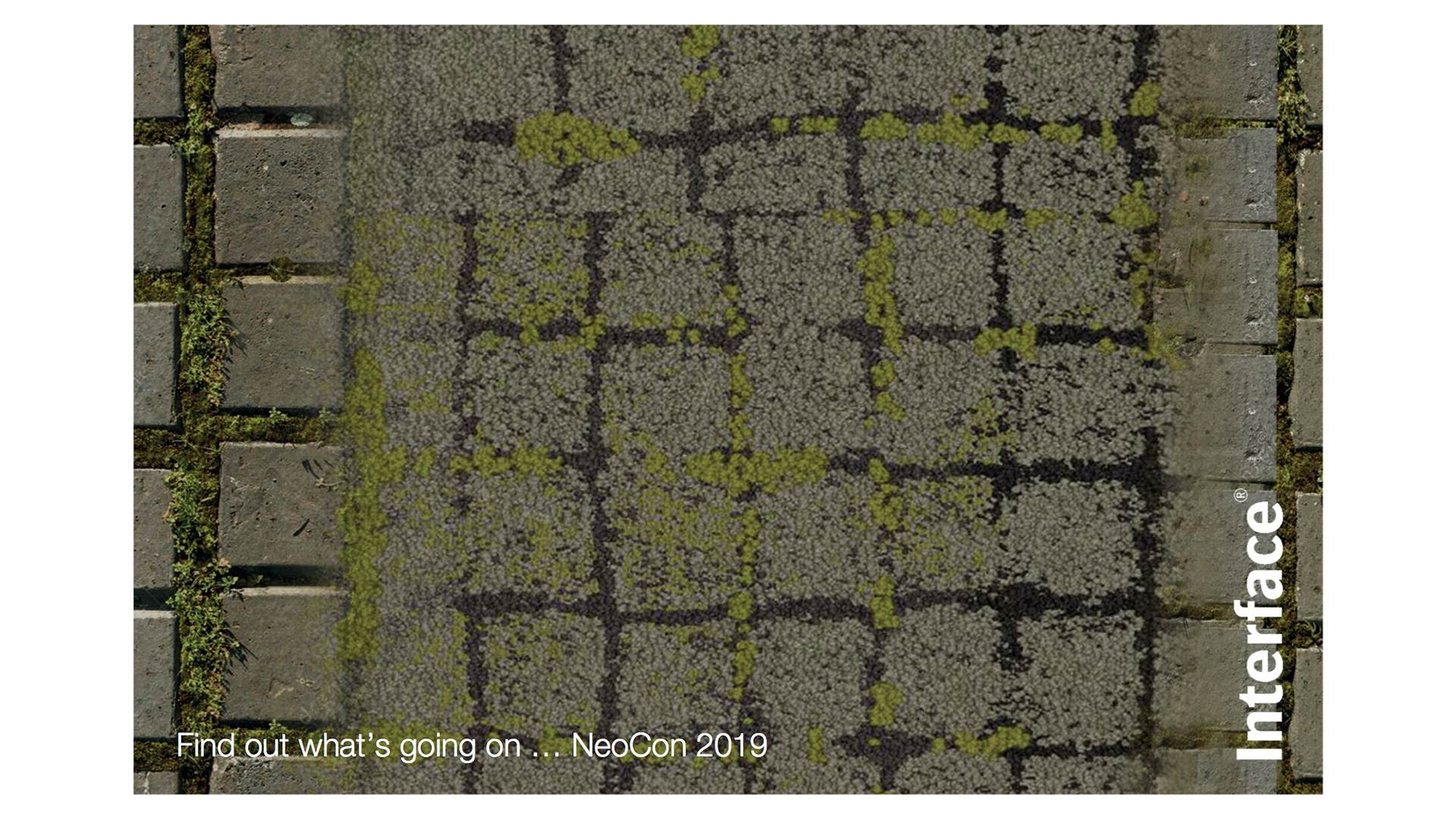 Print ads showing the blending of nature and Interface's carpet would be pushed in Arch/Interior Design magazines to help insinuate that Interface is about to launch something and you "don't want to miss out".  
Additionally, these same types of "mysterious" images with little-to-no explanation will also be posted on Interfaces social media accounts.
NeoCon 2018:

 Campaign Launch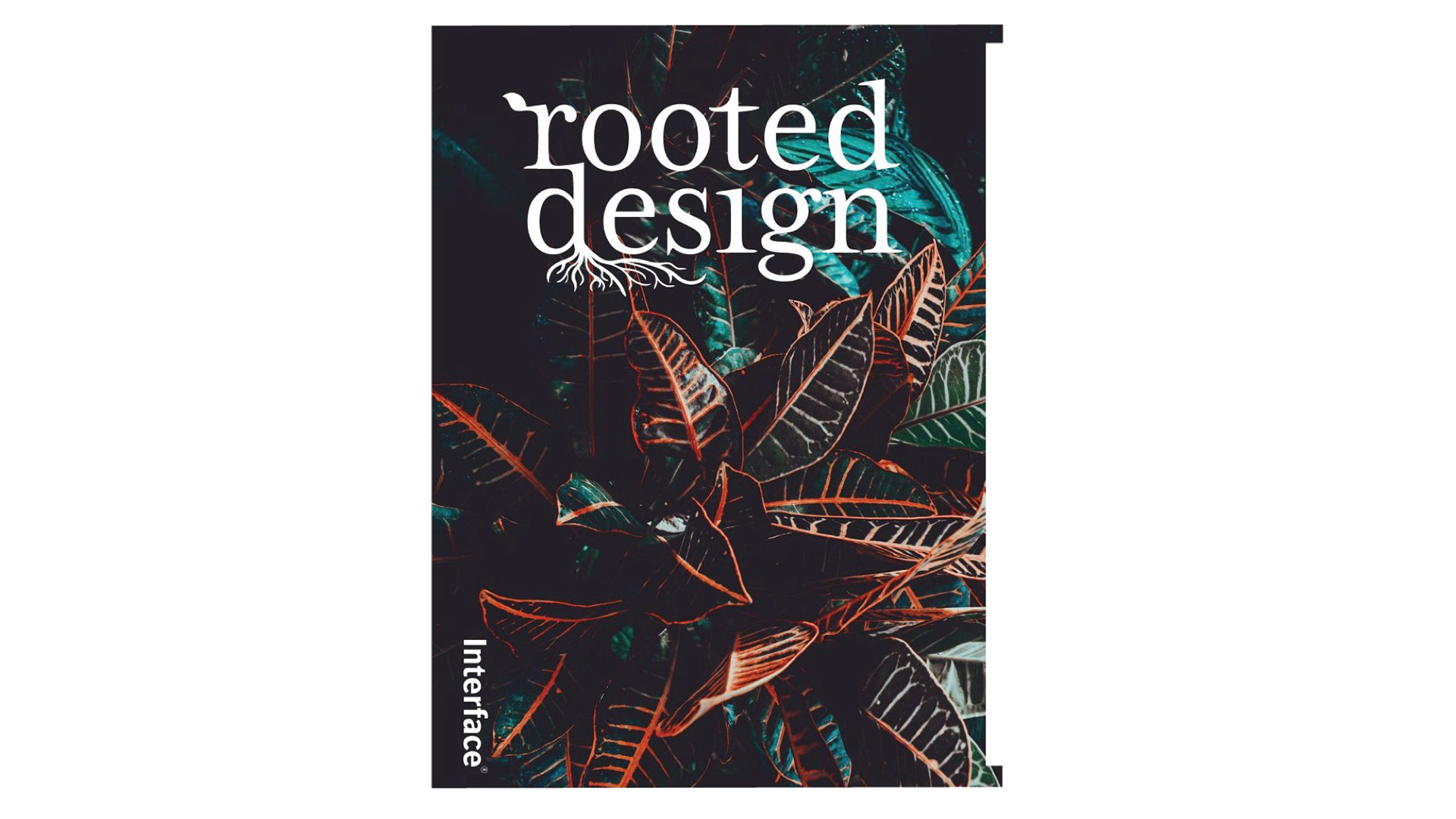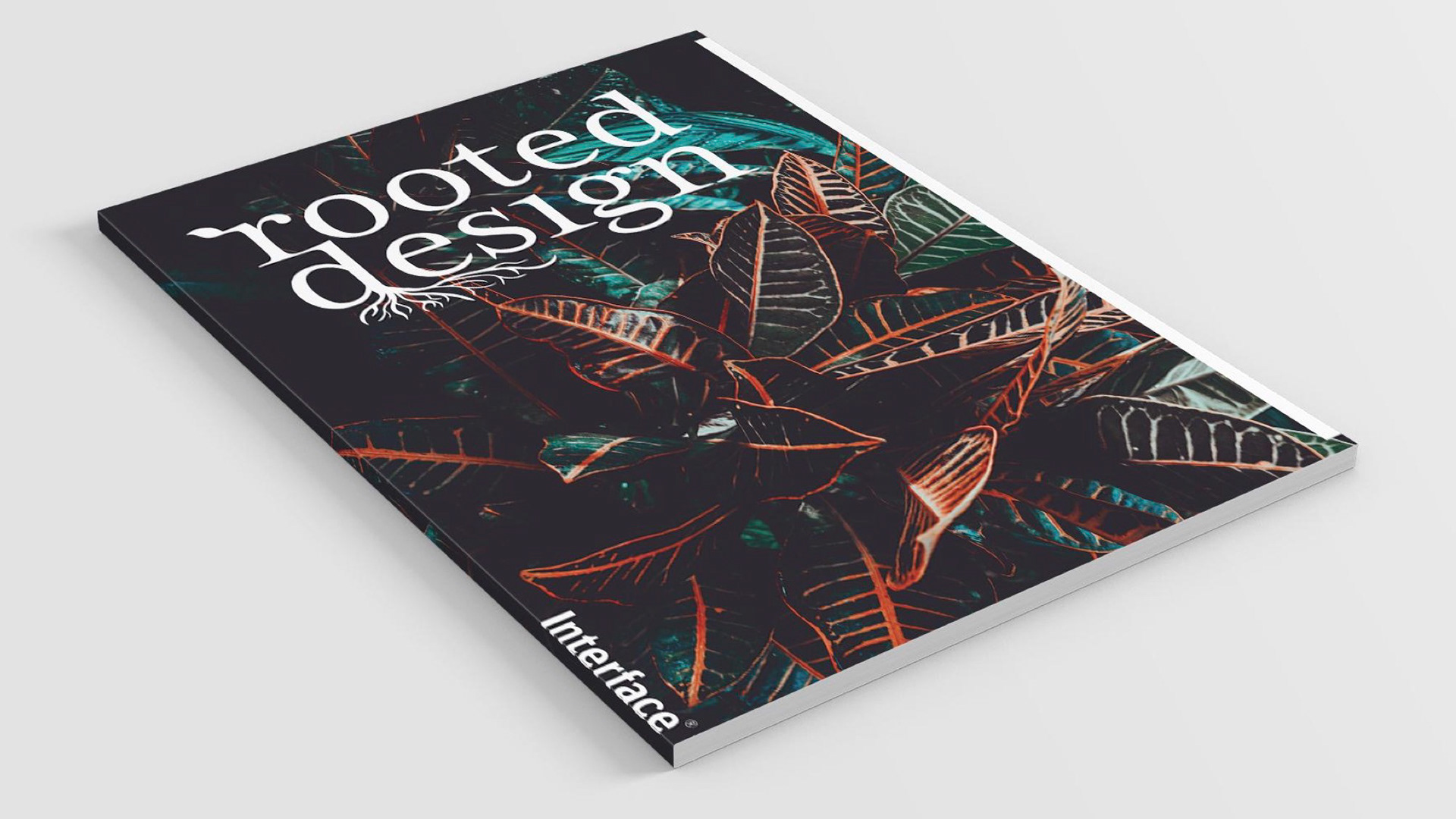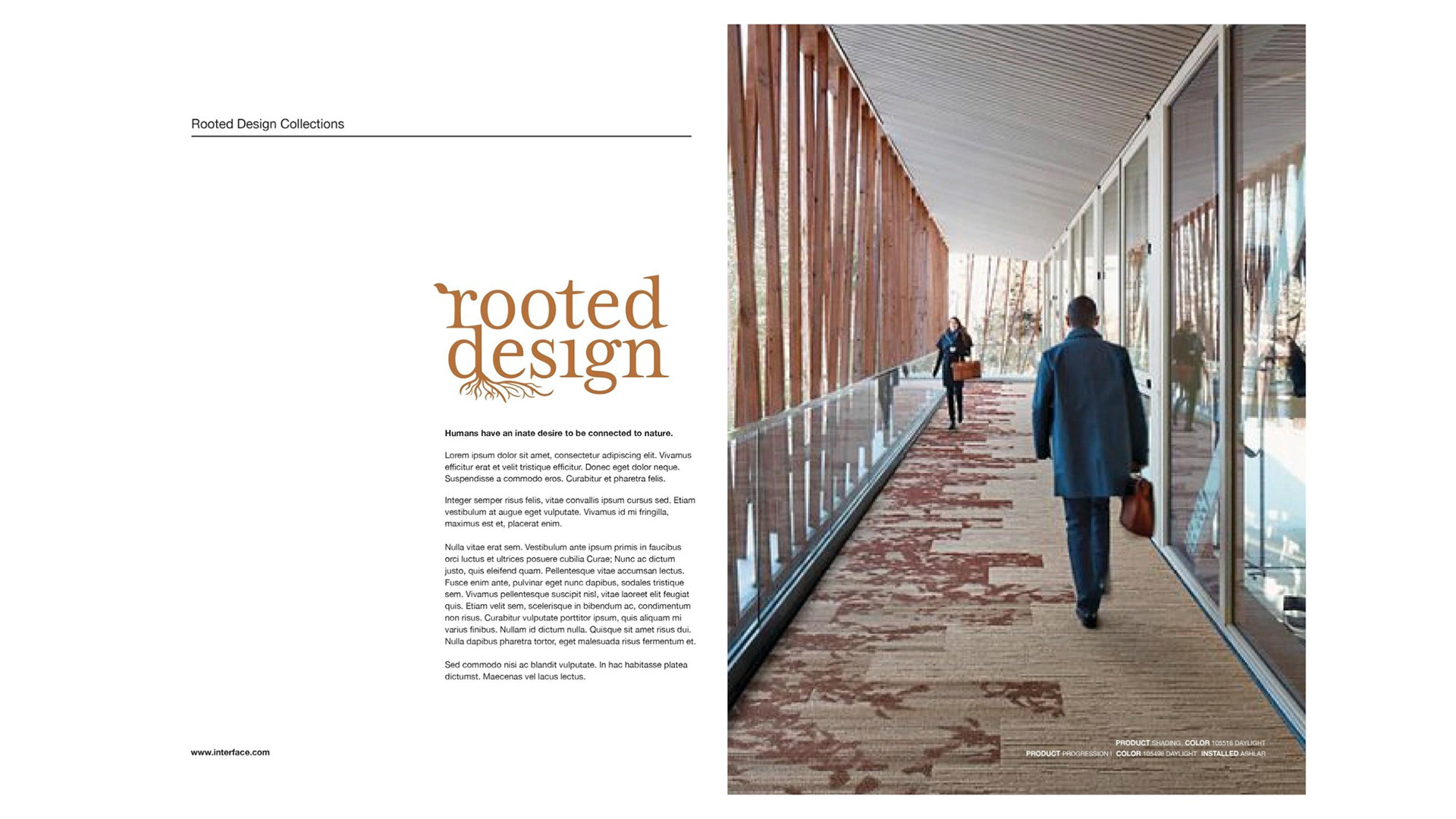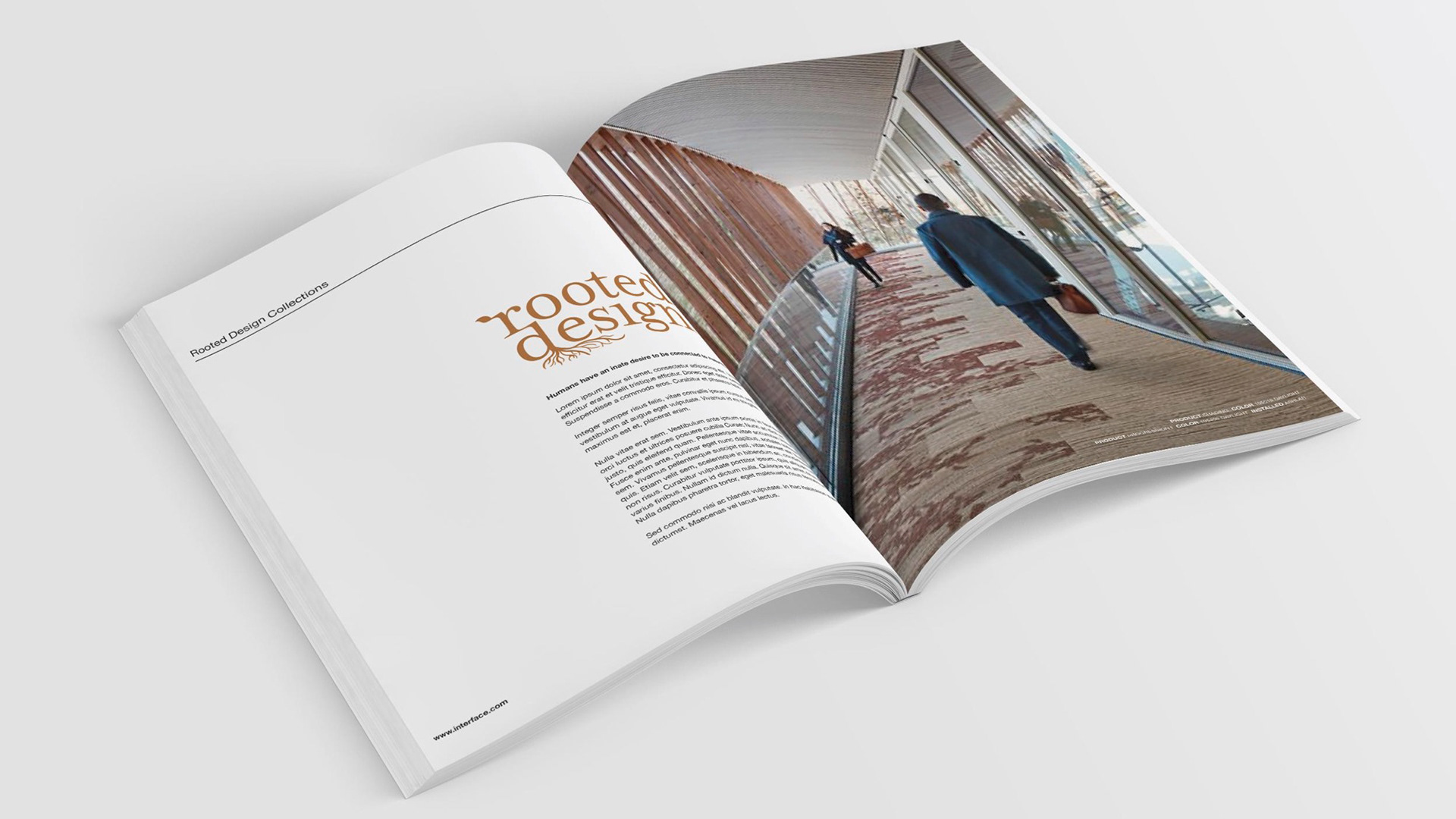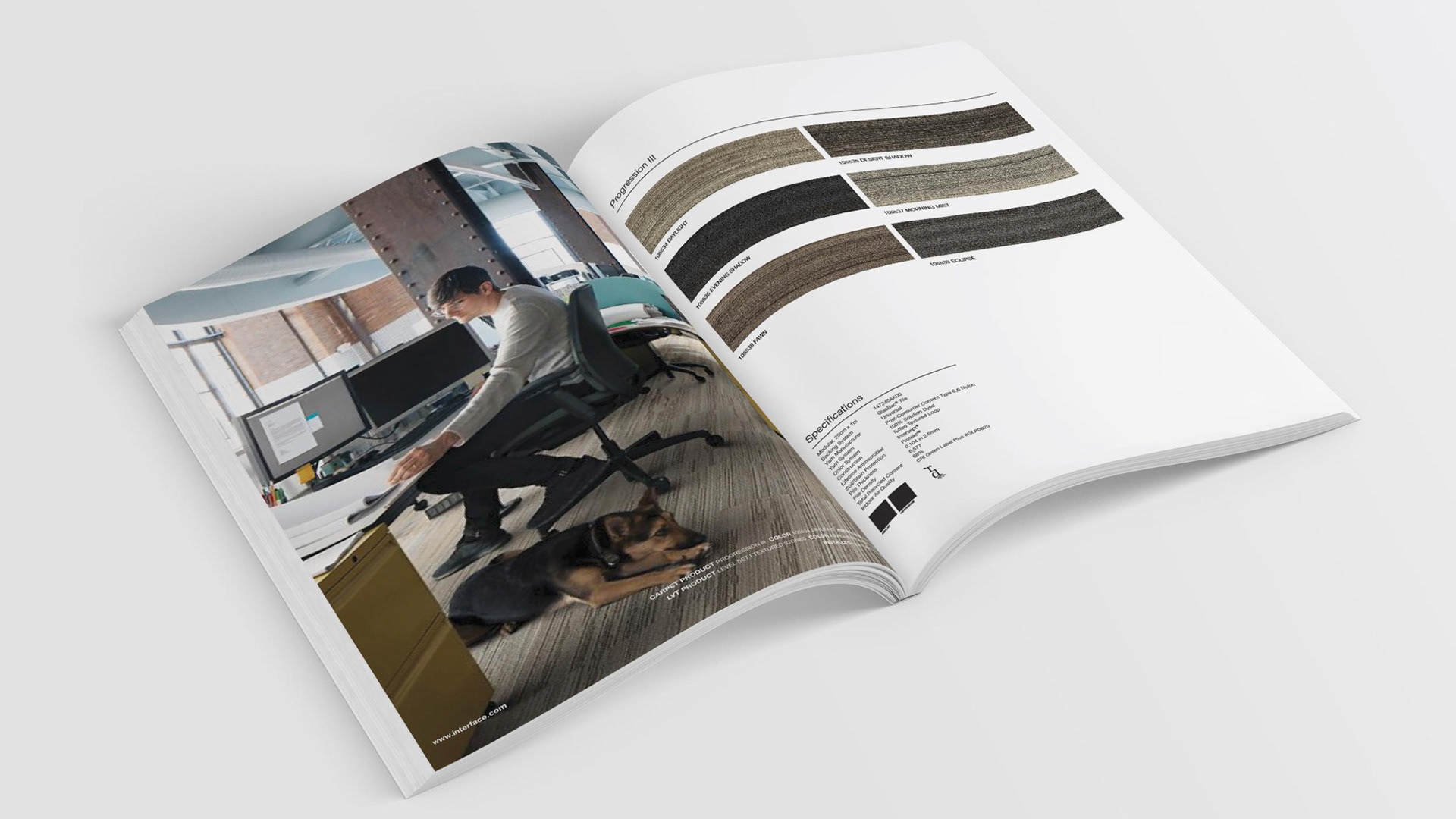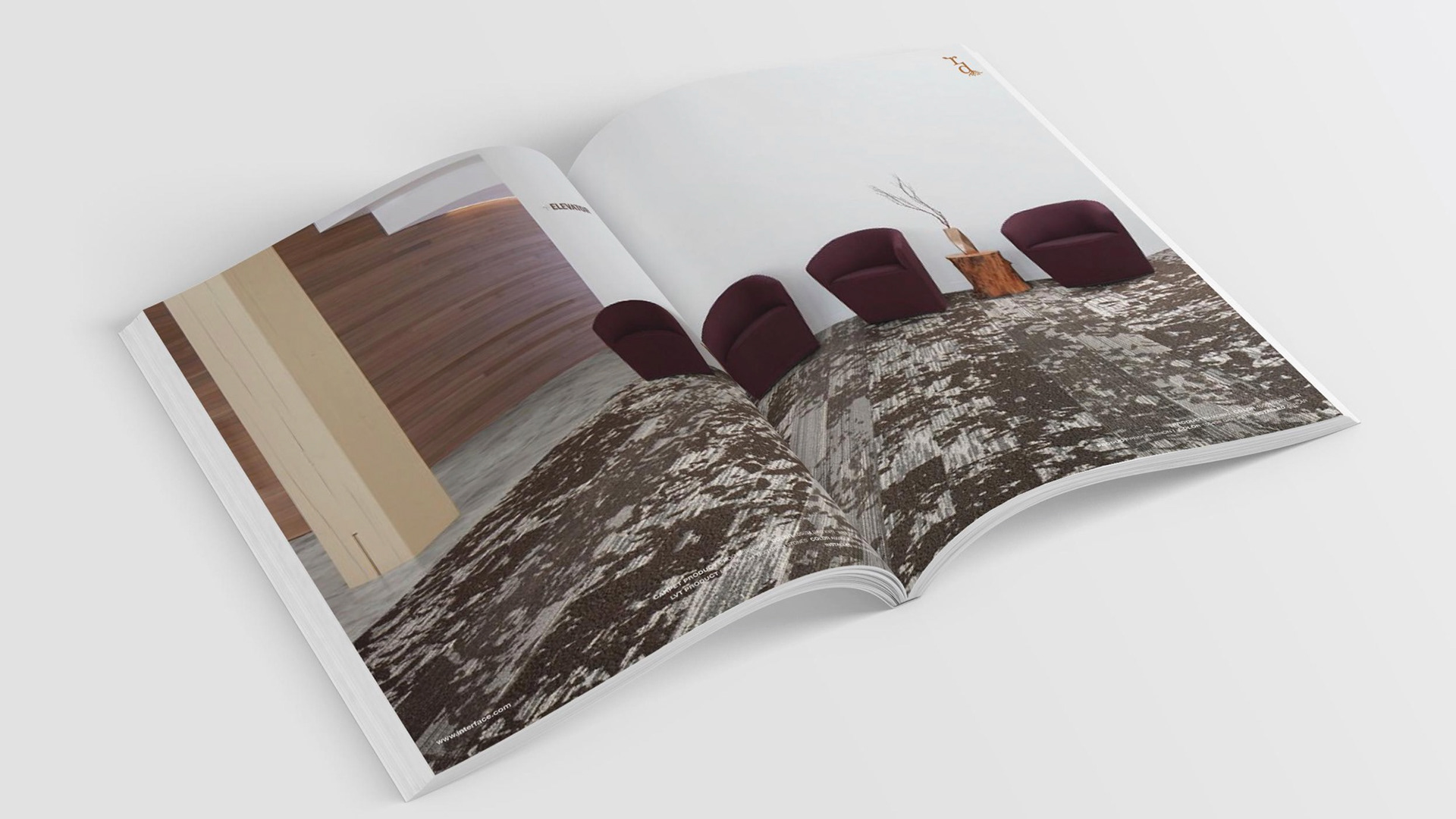 During NeoCon, the Interface showroom would hand out these booklets that highlight all of their biophilic (or "Rooted") carpet designs (as seen above).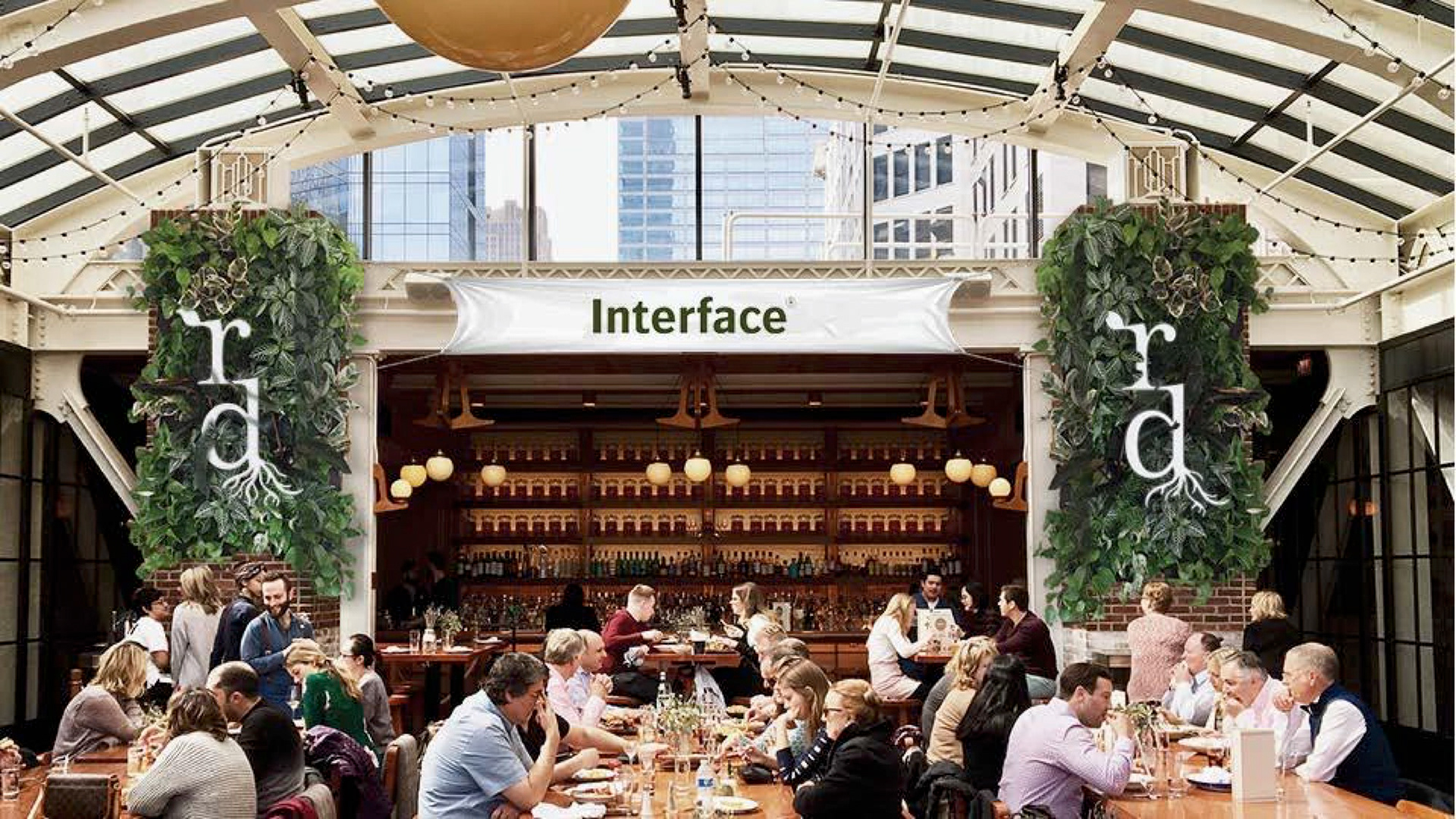 Additionally, people attending NeoCon would be invited to Cindy's Rooftop bar (a only a few minute drive from the convention in Chicago) to experience a space that embodies "Rooted Design". The bar will have been transformed to reflect nature, and Interface's nature inspired carpet would be on display throughout the space. 
Below (to the left) are samples and examples of how Interfaces carpet could easily be used in the space to create a memorable atmosphere. 
Also below (to the right) is an example of how Interface's website would be updated to highlight the roll out of the "Rooted Design" campaign.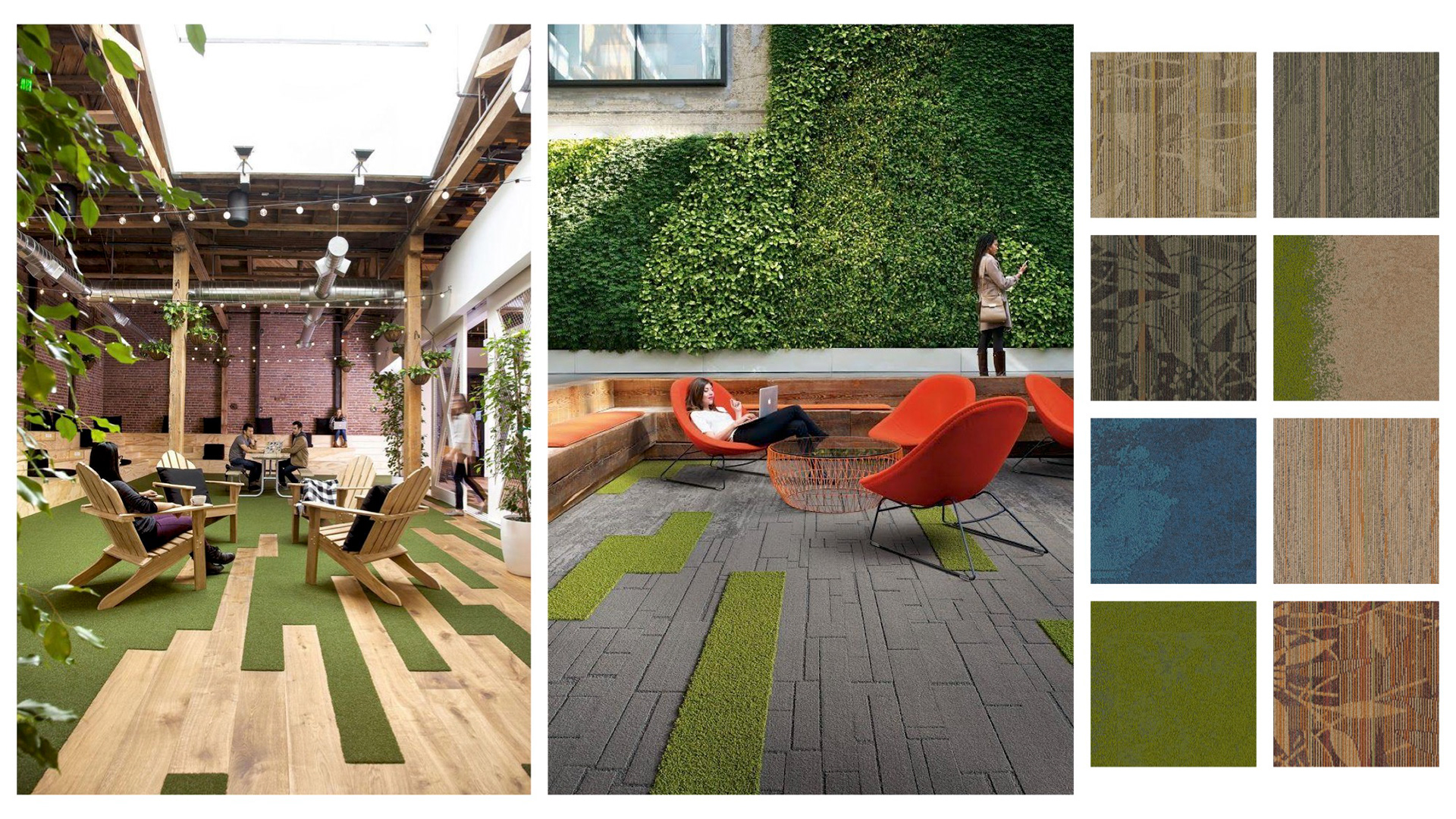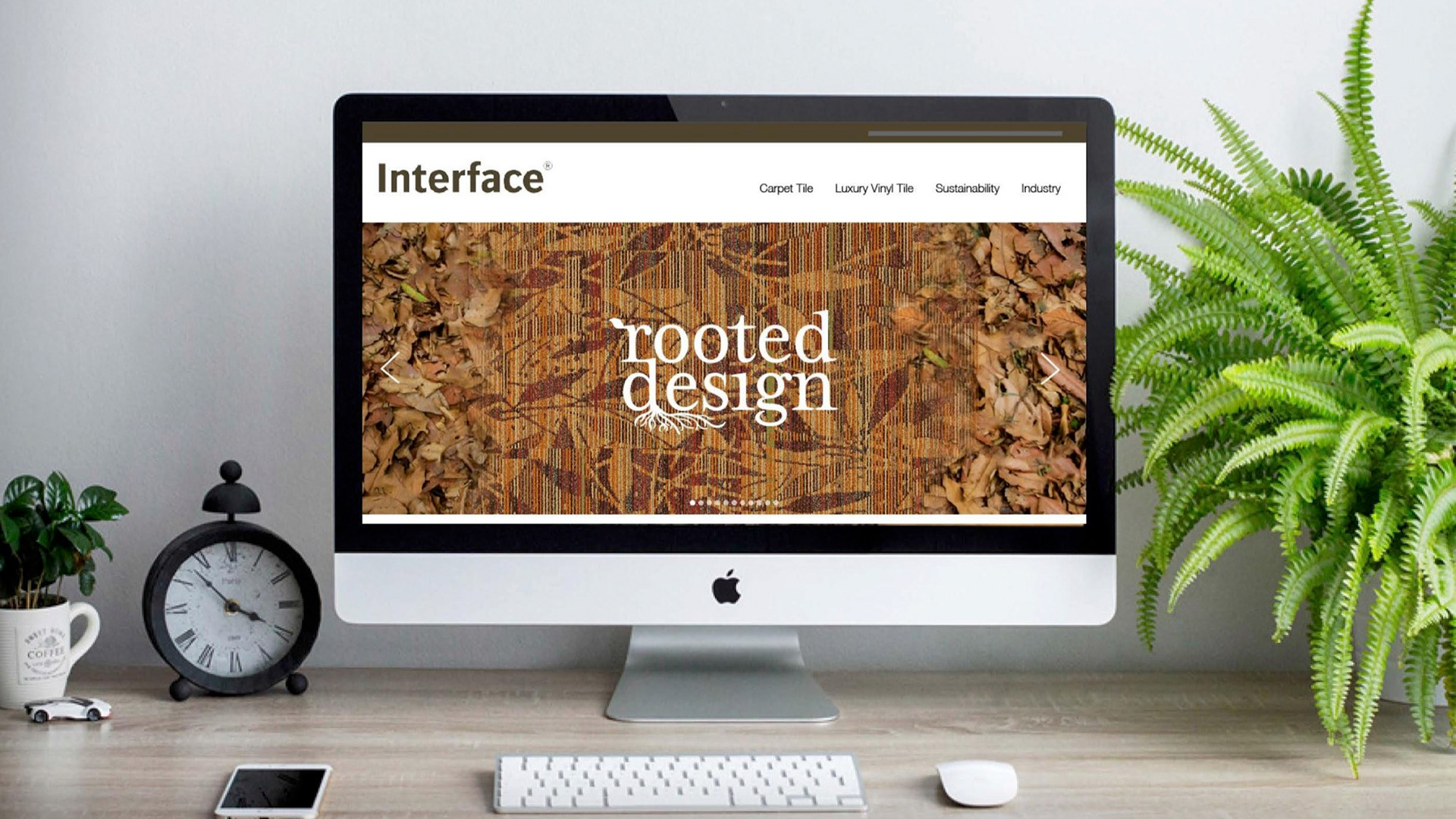 Post NeoCon 2018:

Product Push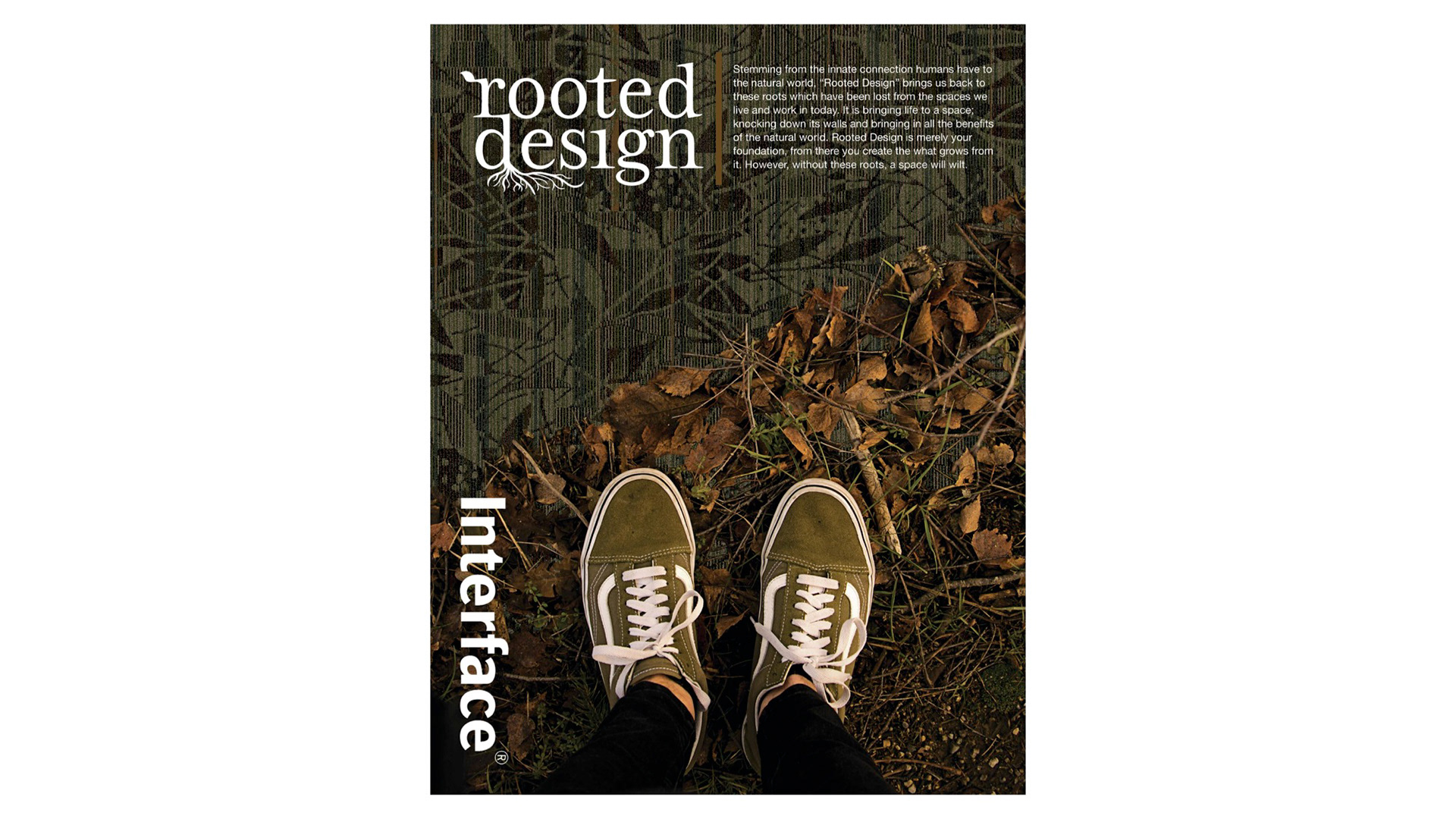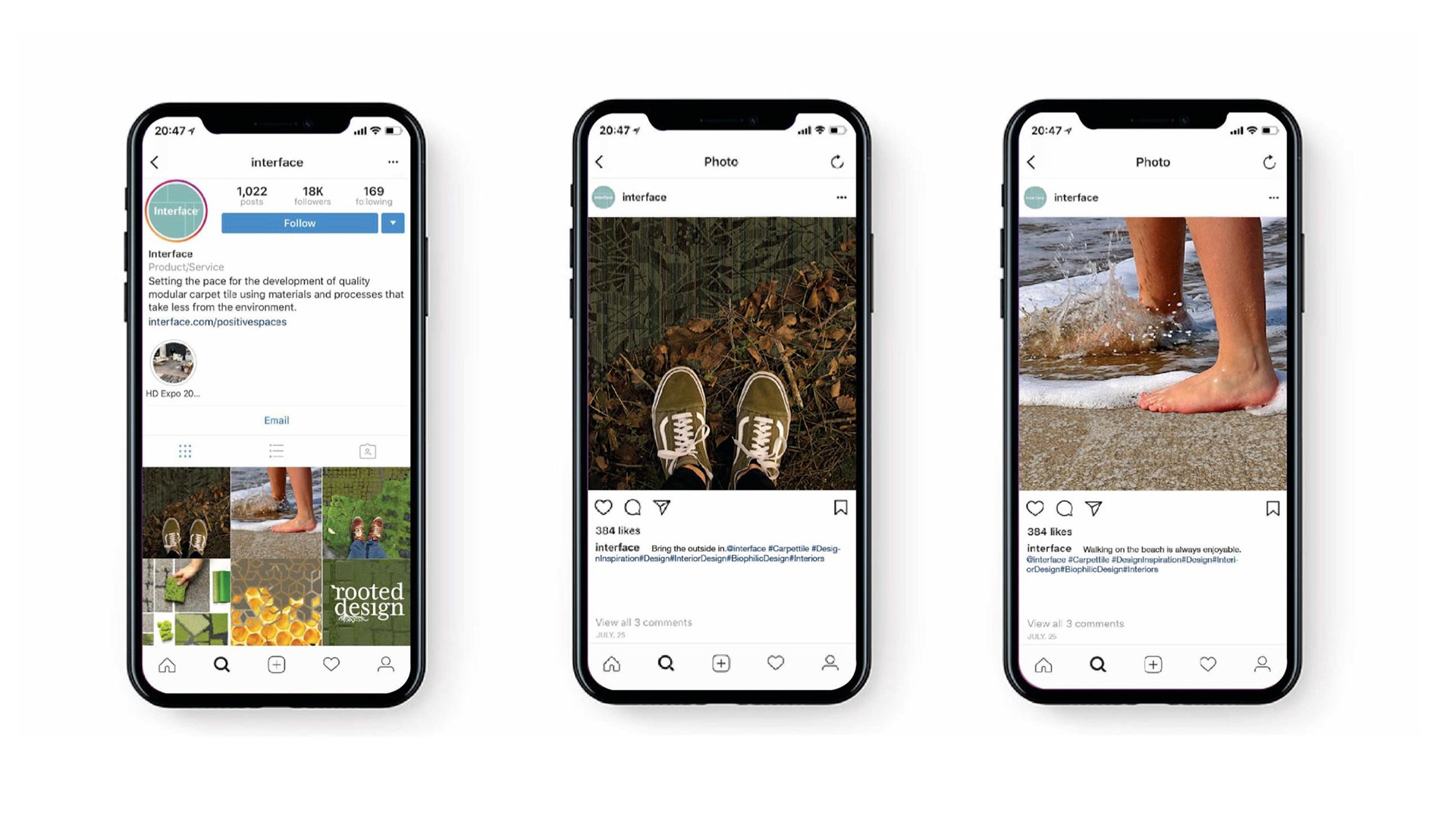 To continue the hype and discussion of "Rooted Design", Interface would continue to focus on creating intriguing print ads that blend nature and their carpeting- except this time a human element will be added, to help illustrate the seamless blending of nature in all of Interfaces "Rooted" products. The same will be done across all social media platforms.