Phase 3 Marketing & Communications
Client:
Imerys Carbonates  
Imerys Carbonates "Earth@Work" CSR Campaign  
Imerys Carbonates is a "leading calcium carbonate and multi-mineral solutions provider with global mining operations, production, and R&D labs". Phase 3's Marketing team had created the "Earth@Work" Campaign  with these objectives in mind:
- Create a messaging platform that connects the various initiatives and elevates the awareness of Imerys Carbonates corporate mission of Sustainable Development.
- Develop a communications strategy and implementation plan to reach both internal and external audiences.

​​​​​​​
*Below is the copy the marketing team developed to better explain the "Earth@Work" Campaign*
Based on this dialogue, I worked with the Phase 3 Marketing Department, and Imerys Carbonates to develop a logo/brand that could be used to illustrate it's continued commitment to it's employees, the surrounding community, and the earth itself.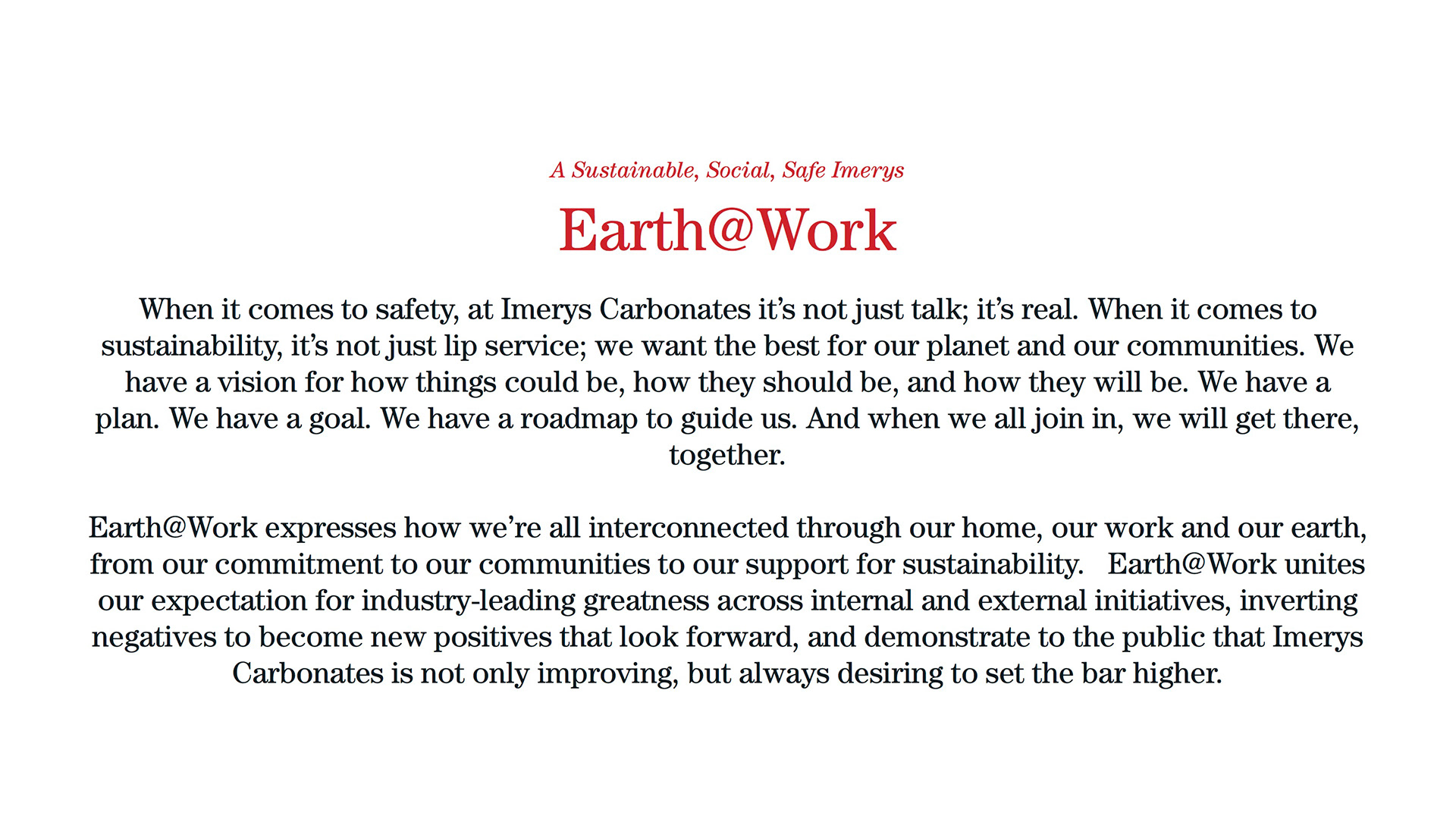 Imerys Carbonates "Earth@Work" CSR Campaign